Expo News
» New Australian water and wastewater treatment brand launched

New Australian water and wastewater treatment brand launched

By Inside Waste, Wednesday 06 December 2017

The Hydroflux Group comprises seven companies based in Australia and the UK, specialising in design and construct equipment, processes and operational services in water and wastewater treatment.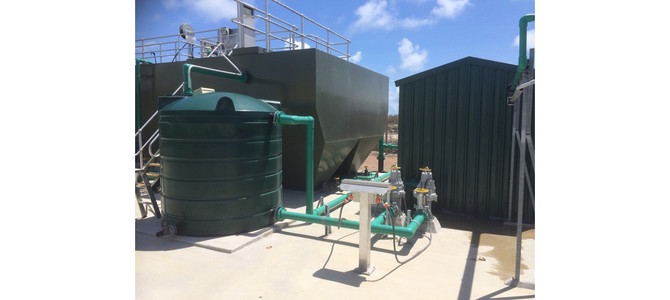 Hydroflux EPCO combines wastewater innovator Hydroflux HUBER with EPCO Australia - one the Australia's longest-standing water companies. They will provide a wide range of wastewater treatment technologies, while incorporating EPCO's well-proven technologies used in the municipal, industrial and mining markets.

"The HUBER and EPCO businesses have installation experience and over 1000 references throughout the Australian and Pacific region dating back to the 1960's, as well as exclusive access to the latest world leading wastewater technology and processes," said Adrian Minshull, Hydroflux CEO.

Hydroflux HUBER has been dedicated to providing world-leading wastewater technology and processes to Australian water authorities and councils for many years. They also provide high-performing, energy-efficient equipment and technology for maximising life cycle value, and reducing operational costs.

EPCO Australia has been a leading supplier of clarifiers, anaerobic digester equipment and package sewage treatment plants throughout Australia, PNG and the Torres Strait Islands for over 50 years.

"It is a unique business with outstanding technology that has been well proven. EPCO Australia also designs, manufactures and installs equipment in all categories of the managed water cycle," Minshull said.

"So, combining these two well-known businesses under one banner will enable us to deliver unrivalled experience, expertise, support and services to both existing and new customers. We will continue our exclusive partnerships with HUBER technology, AEROSTRIP and Organica Water.

"It will also enable us to play a bigger role in supporting sewage treatment plant contractors and making further inroads into the mining and resources sectors, which are very strategic markets for the Hydroflux Group.

"In essence, combining Hydroflux HUBER and EPCO Australia under one banner gives the market access to one-stop shop for a complete range of products and services across the entire treatment process."

The Hydroflux Group holds exclusive representation for a number of global technology leaders, including:

l HUBER Technology: a German manufacturer of wastewater treatment equipment and technology, which, since 1984, has supplied more than 34,000 machines worldwide. Products include inlet works packages, screens, grit removal, washing and dewatering systems, sludge treatment and a smart membrane bioreactor.

l EPCO Australia: With over 50 years experience in municipal and industrial wastewater treatment plants, EPCO's products include clarifiers in water and wastewater, lime saturators, sludge digesters and package sewage treatment plants for mines, resorts and remote communities.

l AEROSTRIP fine bubble membrane diffusers: the world's most energy efficienct aeration system guaranteed to reduce plant power demand by more than 25%.

l Organica Water: IFAS based wastewater treatment technology that combines natural plants and engineered biomedia. Less power, less space and less sludge.

l CNP Technology - AirPrex: a complete solution to the struvite problem.

l Flootech: Finnish-designed robust, compact, high surface area MBBRs, ideal for plant upgrades or where footprint is limited.

l Aeromix Surface Aerators: By RWL Water, who are world leaders in municipal and industrial wastewater treatment plant surface and in lake aeration.