Expo News
» Invitation Letter-Clean Water China Expo+ WATERCHEM 2017
2017 Clean Water China Expo+ WATERCHEM
Exhibitor Invitation Letter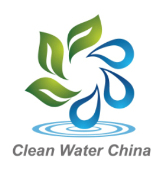 Dear Sir/Madam,
We sincerely invite you to attend Clean Water China Expo 2017 as the exhibitor to display your innovative products and technological solutions, exchange ideas with local Chinese companies about the development and marketing trends of water industry.
Date: 20-22 November 2017
Venue: Shanghai New International Expo Centre (SNIEC)
The fair was founded in 2005. With more than ten years continuous development and innovation, it has become a well-recognized industrial affair in China. Based on the success of the 12th experience, Clean Water China Expo 2017 will continue to consolidate its foundation as the most professional show in water industry, and combine chemicals, solutions, innovative technology, equipment, testing institutes, and other related topics about water to promote the corporation between the upstream and downstream enterprises, and keep its leading role as the professional exhibition.
Moreover, the exhibition will highlight its combination with conferences. More activities will be held during the fair including China International Environmental Protection and Industrial Water Treatment Conference, Industrial Circulating Water Technology Exchange Forum, Innovative Clean Water Treatment New Products and New Technologies Press Conferences, etc. The purpose is to create the best internationalized and professional platform for exhibitors and professional visitors to exchange ideas and reach to trade cooperation.
Clean Water China Expo + WATERCHEM + PAPERCHEM 2017 will ally itself with China International Electricity Conservation and Environment Protection Exhibition which is organized by China Electricity Council, to be held in conjunction on November 20 to 22, 2017 at Shanghai New International Expo Center (SNIEC).
HIGHLIGHT OF THE FAIR
Geographical advantages: It is located in Shanghai and attracts nationwide and worldwide exhibitors and visitors.

High efficiency: The first exhibition of combining electricity and chemical industry will bring great significance to promote business expansion.

Conferences in conjunction: The Expo specially invites thousands of VIP professional visitors from electric power industry and chemical industry, and realizes customized one-to-one trade fairs.

Authoritative representatives: Representatives from government and industrial experts make professional statements. Guests fill up water treatment summit forum and speak highly of its significance.

Media propaganda: Medium from relevant industries at home and abroad make follow-up reports and realize the
synchronization of online and offline promotion.

Professional organization: The organizers joint hands in strength to hold the expo together and share resources.

Hundreds of consulting expert panel from CNCIC will give professional advice and suggestions on a regular basis and the exhibition team provides professional way of organization.
Organizers
China National Chemical Information Centre (CNCIC)
China Electricity Council
Co-sponsors
Chinese Society of Seawater Desalination and Water Reuse
Industrial Water Treatment Committee of Chinese Chemical Society
State Grid Energy Conservation Service (SGECS)
Nengyuan China South Grid
Datang Environment Industry Group Co., Ltd.
Beijing Guodian Longyuan Environmental Engineering Co., Ltd.
Beijing SPC Environment Protection Tech Co., Ltd.
State Power Investment Corporation Yuanda Environmental Protection Co., Ltd.
Fujian Longking Co., Ltd.
China Power Conservation & Environment Protection Co., Ltd.
Power saving and Environmental Protection Public Service Platform
Jiangsu Waterbo Technology Co., Ltd. 
Supporters
Energy Conservation and Environmental Protection Branch of China Electricity Council
Electric Power Industry Office of China Council for the Promotion of International Trade(CCPIT Electric Power)
Exhibition of China National Chemical Information Center
The National Energy Conservation and Emissions Reduction Exchange Center
Supporting Programs
China International Environmental Protection and Industrial Water Treatment
Conference
Industrial Circulating Water Technology Exchange Forum
Innovative Clean Water Treatment New Products and New Technologies Press Conference
Chemical Sewage Treatment Seminars and Trade Exchange Conference Coal-fired Power Plant Solid Waste and Water Treatment Control Technology Exchange Forums
Exhibitor Innovative Technology Exchange Workshop



Yours sincerely,
the Organizing Committee
Exhibition Department, China National Chemical Information Centre (CNCIC)
4/F, Building B, Huaxin Mansion,
No. 33 An Ding Road,
Beijing100029, P.R. China