Industry News
» Zhang Bo, Chief Engineer of the Ministry of Ecology and Environment: Promote the renovation of chemical parks and force industrial transformation and upgrading
Zhang Bo, Chief Engineer of the Ministry of Ecology and Environment: Promote the renovation of chemical parks and force industrial transformation and upgrading
"Laggard and risky industries can also be changed from ugly ducklings to white swans. There are many examples at home and abroad. Do not look at a certain industry as dead or flat." This morning (17th), the chief engineer of the Ministry of Ecology and Environment and water ecology Zhang Bo, director of the environmental department, said.
At the January 2020 regular press conference held by the Ministry of Ecology and Environment today, Zhang Bo said that the chemical industry is an industry that everyone cares about, especially when companies in this industry have experienced some unexpected accidents This time, environmental disasters occurred, making everyone more concerned about this issue.
"I would like to say a personal point of view, any industry has advanced productivity and backward productivity." Zhang Bo analyzed and said that what happens to an industry, whether it is backward or risky, is behind its philosophy, standards, There are problems in technology and management. As long as these four aspects have been upgraded and upgraded, updated and reborn, the original so-called backward industries and risk industries can be transformed from ugly ducklings to white swans.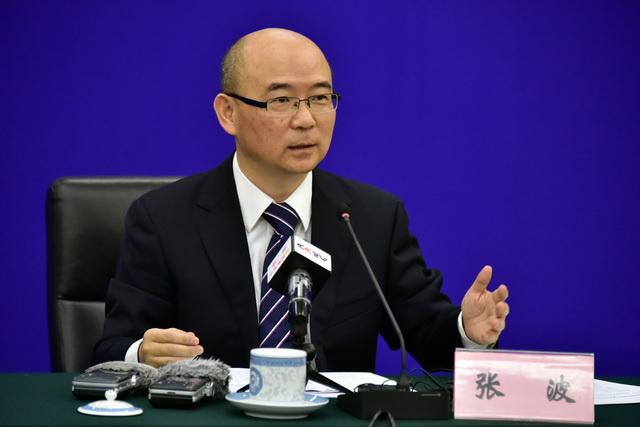 Zhang Bo, Chief Engineer of the Ministry of Ecology and Environment and Director of the Department of Water Ecology and Environment. Photography / Zhang Ye
Zhang Bo believes that what the relevant departments need to do is to guide and urge it to convert old and new kinetic energy, and transform and upgrade, rather than kill a certain industry with a single stick. Protection and development need to be viewed dialectically.
Zhang Bo said that the Yangtze River Economic Belt is China's heavy chemical industry base, and the density of chemical companies is relatively large. Remediation of chemical parks is an important content of the Action Plan for the Yangtze River Protection and Restoration. He introduced that more than 900 chemical companies have renovated the cities along the Yangtze River Economic Belt through relocation, transfer, customs clearance and reform.
Statistics show that there are currently about 15,500 enterprises above the designated size in 676 petrochemical parks across the country, with output value and the number of enterprises exceeding 60% of the total petrochemical industry.
Since 2018, the petrochemical industry has experienced several serious and serious accidents, causing huge losses to people's lives and property, and causing far-reaching negative effects on the industry's production and operation.
Zhang Bo said that in 2020, the Ministry of Ecology and Environment will continue to promote the remediation of chemical parks, promote the implementation of the targets and tasks identified in the Action Plan for the Protection and Restoration of the Yangtze River, and resolutely fight the finale. Pay more attention to precision, science, and promotion of environmental management in accordance with the law, and strive to force the chemical industry to optimize the layout and transformation of the chemical industry with strong and high-level protection work, and ultimately achieve a win-win situation of protection and development.