Industry News
» 2020 China Smart Environmental Protection Market Analysis Report
2020 China Smart Environmental Protection Market Analysis Report
A beautiful environment is an inevitable condition for human life. The development and use of nature by human beings has created serious environmental problems. After the emergence of "smart earth", various types of chain information were fully utilized in the field of environmental protection, and "smart earth" came from this. Environmental protection Smart environmental protection from early 1996 to 2013, the country has developed core environmental protection over many years.
China's Smart Environmental Protection Development Stage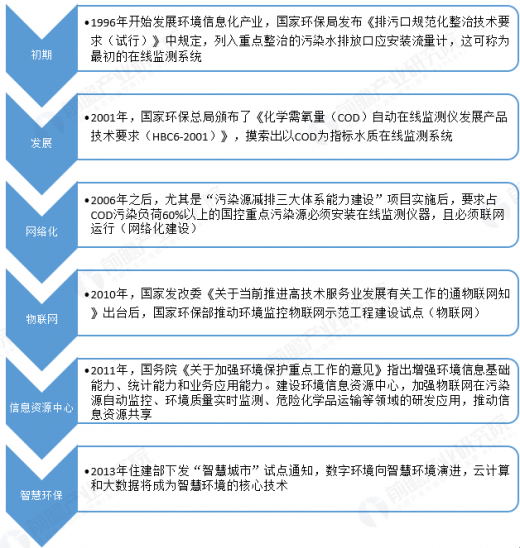 Information source: public information collation
At the beginning of 2017, the National Development and Reform Commission issued a notice of the "Internet +" Three-Year Action Plan for Green Ecology, and put forward the requirement to vigorously develop "smart environmental protection." During the 13th Five-Year Plan period, under the background of the boom of smart environmental protection policies and the maturity of ICT technology, the industry developed rapidly. Data show that the industry scale in 2018 was 52.1 billion yuan, an increase of 10.91% year-on-year, and the compound growth rate of the industry in 2010-2018 reached 19.31%.
China's Smart Environmental Protection Market Scale, 2010-2018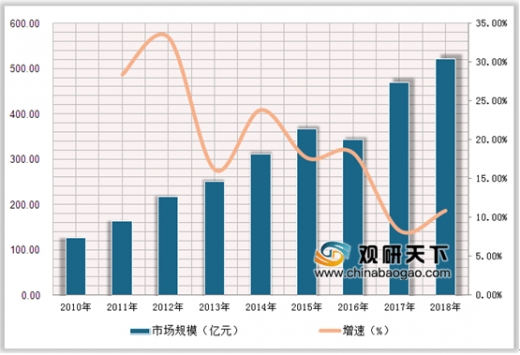 Data source: Ministry of Commerce
The monitoring of pollution sources is the main core of China 's smart environmental protection model. With the introduction of the "Thirteenth Five-Year Plan" environmental protection plan and the guidance of various new environmental protection policies, the environmental monitoring equipment market has developed steadily. In 2017, China 's total Sales of various types of environmental monitoring products were 56,575 (sets), a year-on-year increase of 38.5%.
2015-2018 China Environmental Monitoring Equipment Industry Sales Volume Trend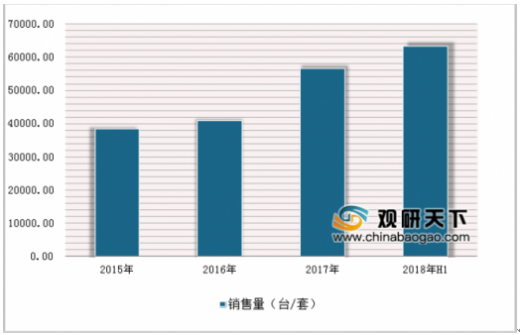 Data source: Ministry of Commerce