Industry News
» Extending CIPs could provide funding for sewer mains, additional city needs

Extending CIPs could provide funding for sewer mains, additional city needs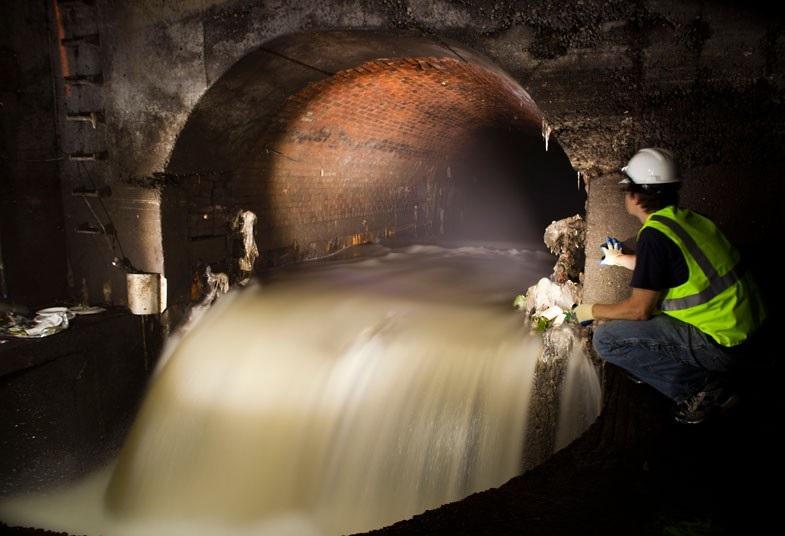 Additional details about projects that could be funded by an extension of Lawton's two sales tax programs are expected to be discussed at City Council workshop on Aug. 27.


Mayor Stan Booker, explaining a proposal that was presented to four council members Wednesday, said the full council will discuss additional details on a decision that could allow city residents to vote to extend the 2015 Sales Tax Extension and 2016 Capital Improvements Program. Extending those programs would provide additional funding for community needs ranging from water/ sewer main repairs to making a stronger effort to address blighted areas and rebuilding West Lee Boulevard.


It also could provide some funding for an indoor youth sports complex, a proposal outlined when the council met in Wednesday's special session. That meeting didn't have a quorum (meaning at least five council members), so it was discussion only.


Booker's proposal was to get the council talking about the potential extension of the 2015 and 2016 programs, which would allow additional projects beyond those already identified in both programs. Booker, saying council members indicated support for the idea in individual meetings he had with them, said the length of that extension would depend on the projects ultimately set and their cost. He also said all projects already included in the two programs would be completed.


But, adding new work could mean extending the programs five or six years beyond their existing Dec. 31, 2025, expiration date. The amount of sales tax charged by each program would remain the same, meaning the city's sales tax would not charge.


Booker said the idea is to address the city's "near term" needs, and the only way to do that seems to be extending two programs funded with sales tax.
Those needs include replacing a badly-deteriorating 54-inch concrete sewer line


that stretches south of Lee Boulevard to serve central Lawton, along with repairing waterlines that cause almost constant problems.


"That's what got the conversation started," Booker said, of proposals for a CIP extension.


Booker also wants to craft a stronger program to address blight in the community and that means moving faster through what is estimated to be a list of 500 dilapidated structures that need to be torn down, "and there are many more not on the list." He said the city also must develop an "indefinite" funding source to cover the cost of fire and police salaries and incentives, to replace the funding that will expire when the 2015 program expires; and look at a dedicated funding source for economic development, perhaps earmarking one-quarter cent for the Lawton Economic Development Corporation for its industrial development work.


Booker also wants to begin planning for an upgrade of West Lee Boulevard, and offered a slate of other potential projects, ranging from completing renovations at McMahon Auditorium and Lawton City Hall, to renovating ballfields and offering afterschool and summer arts and STEM programs.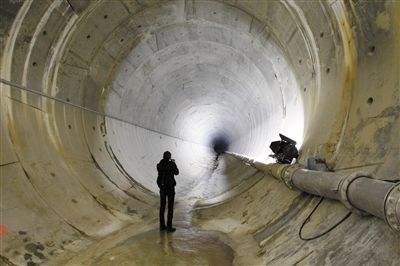 Rusty Whisenhunt, director of public utilities, estimated it would cost $17 million to replace the 54-inch sewer main that connects west Lawton to the wastewater treatment plant in southeast Lawton. He said that line, dedicated in 1972, has had 12 failures in recent years because of its deteriorating condition. The line is made of concrete, and what had been 4-inch-thick pipe is now about one-half inch thick because sewer gases eat away at the concrete.


"We could have a failure at any time," Whisenhunt said, noting the Numu Creek, Cache Creek and Wolf Creek basins all drain into the sewer main.


Whisenhunt said the city is nearing completion on a three-phase, 21-year program that has been addressing deteriorating sewer lines/mains, a program the City of Lawton created in response to a mandate from the Oklahoma Department of Environmental Quality. He said while sewer mains feeding into the 54-inch main are being replaced under that rehabilitation program, the main was not included on the project list.


Public Works officials also want to continue allocating money to a problem they already are trying to address with limited funding: deteriorating waterlines. Whisenhunt, setting a $22 million estimate on the additional work that would be done, said the program could be done at $3 million a year, over a seven-year period.