Industry News
» NSL OilChem Waste Management Officially Opens S$40M Industrial Wastewater Treatment Complex

NSL OilChem Waste Management Officially Opens S$40M Industrial Wastewater Treatment Complex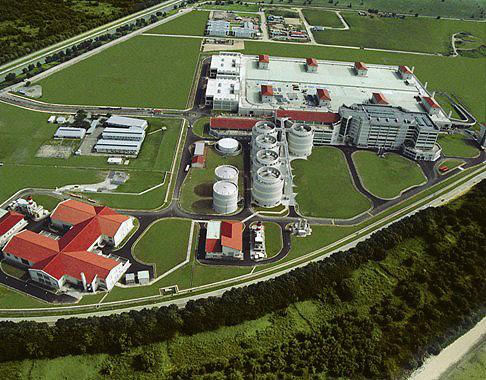 NSL OilChem Waste Management Pte Ltd, the environmental services arm of NSL Ltd, today officially opened a brand new industrial wastewater treatment plant designed to treat a wide spectrum of industrial wastewater from industries such as petrochemicals, pharmaceutical, and automotive. The S$40M wastewater treatment complex is the company's second treatment plant and will have a capacity of 1,000 cubic meter per day – one of the largest in Singapore.


"The NSL OilChem Waste Management's industrial wastewater treatment complex will be an important facility in Singapore's growing chemicals industry where there is demand for increasingly challenging industrial wastewater treatment," said Dr Low Chin Nam, Executive Director of NSL Ltd.


Located in Tuas, the wastewater treatment complex underscores the company's commitment in Research and Development (R&D) capabilities to deploy state-of-the-art technology to address complex wastewater issues.


To meet the challenges of industrial wastewater management in a more effective manner, NSL OilChem Waste Management collaborates closely on the R&D front with the Nanyang Environmental and Water Resources Institute at Nanyang Technological University as well as other academic institutions.


With a robust R&D panel set to find innovative technologies to treat challenging trade effluents and a well-equipped laboratory that can conduct a range of treatability studies, NSL OilChem Waste Management is confident to tailor optimum and cost-effective wastewater treatment solutions that are in line with the Public Utilities Board (PUB)'s environmentally sustainable practices.


Dr Beh Swan Gin, Chairman of the Singapore Economic Development Board (EDB), was the Guest of Honour at the launch event.


"EDB welcomes the expansion of NSL OilChem Waste Management's industrial wastewater treatment capacity in Singapore. Such facilities play an important role in our process manufacturing ecosystem, supporting customers from industries such as chemicals and pharmaceuticals. NSL is also an excellent example of a local company that is committed to the research and development of innovative water and wastewater treatment solutions as part of their growth strategy for the future," said Dr Beh.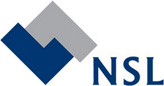 About NSL
NSL and its group of companies is a leading industrial group in Asia Pacific. The Group's core businesses are Precast & Prefabricated Bathroom Unit (PBU) and Environmental Services.


The Precast & PBU division is a market leader in manufacturing precast concrete components in Singapore, Malaysia and Dubai while the PBU business is a dominant producer in Scandinavia.


The Environmental Services division is a key player in integrated environmental services in Singapore covering the treatment and logistics services of oily and hazardous waste for both land and marine sectors. It is also a major distributor of Automotive Diesel Oil, Marine Gas Oil and lubricant in Singapore, leveraging on its automated fuel dispensing technology.


In addition, NSL Group has a majority shareholding in Raffles Marina Ltd, Asia's Premier Marina Club in Tuas, Singapore, and an associate company in Germany, Salzgitter Maschinenbau AG, which is a worldwide market leader in the manufacturing of lifting equipment, process technology and other specialised machines.


NSL Group has an active Research and Development programme that leverages on technology to develop innovative products and process improvements for productivity. It also partners local government agencies and tertiary institutions to develop new and sustainable solutions for industrial applications.